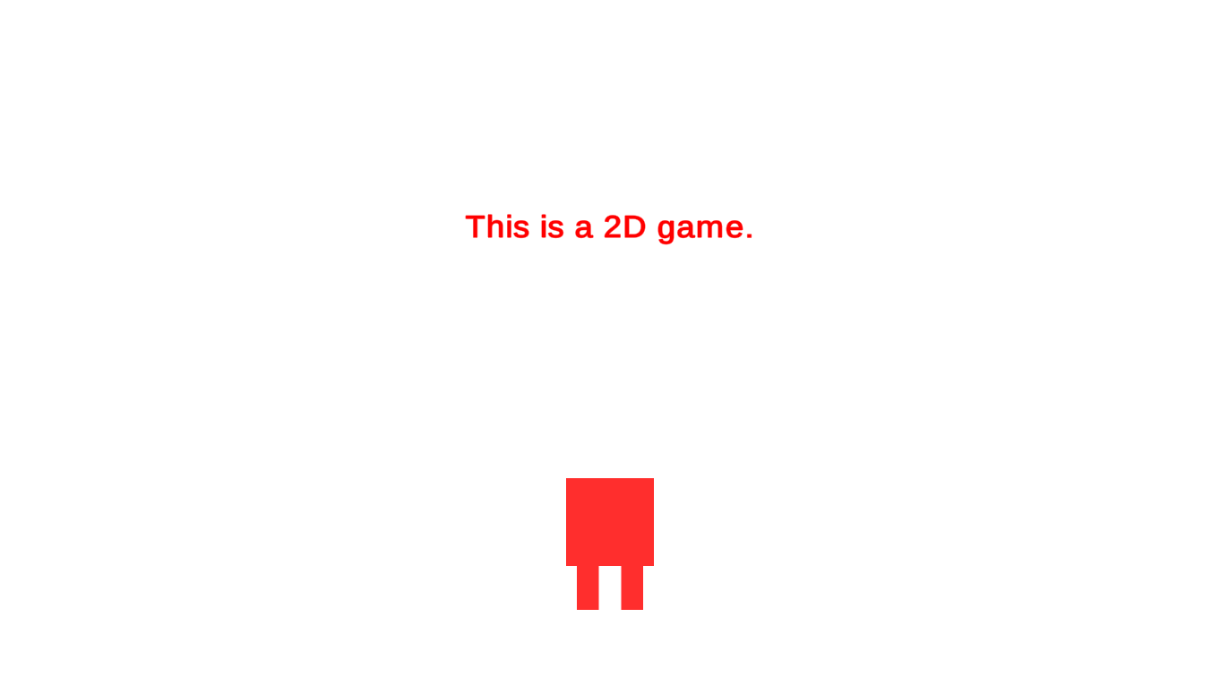 This is a 2D game


This is a 2D game
"This is Bob's game, but it's still in development. Would you help him to finish it?"

This game is an experience which is meant to play without knowing anything about it, that's why there is not too much information in this page. Trust me and play it, you won't regret it ;)

Credits
This game was made in 7 days for the #CommunityGameJam by Aurise Games (@AuriseGames).

Tips
Use "Alt+Enter" for full screen, and "Alt+F4" to close the game.


Programs used
The programs that I have utilized to make this game are:
Unity
Slate
Bosca Ceoil
Blender
Audacity

Install instructions
You can play this game on this page, but also you can download it to your computer.
Download it and extract the zip file, open the folder and run the executable file.

Download
Comments
Log in with itch.io to leave a comment.
It's a different game than the typical ones I play, it's been cool
Best game you have done so far. The plot is quite simple, but I really enjoyed it. Looking forward to your next game.
I really enjoyed every ending of the 2D game, I liked the characters and the plot, 10/10.
This is a very good game for only having 1 weeks. Keep up the good work!
It´s a great game Mr.Aurise congratulations for this game.I´ve passed a nice time playing it,I recomend it for all people. ;)